There are those in Estonia who thinks it's time to rebrand Estonia and call it Estlandia and adopt the Nordic cross flag.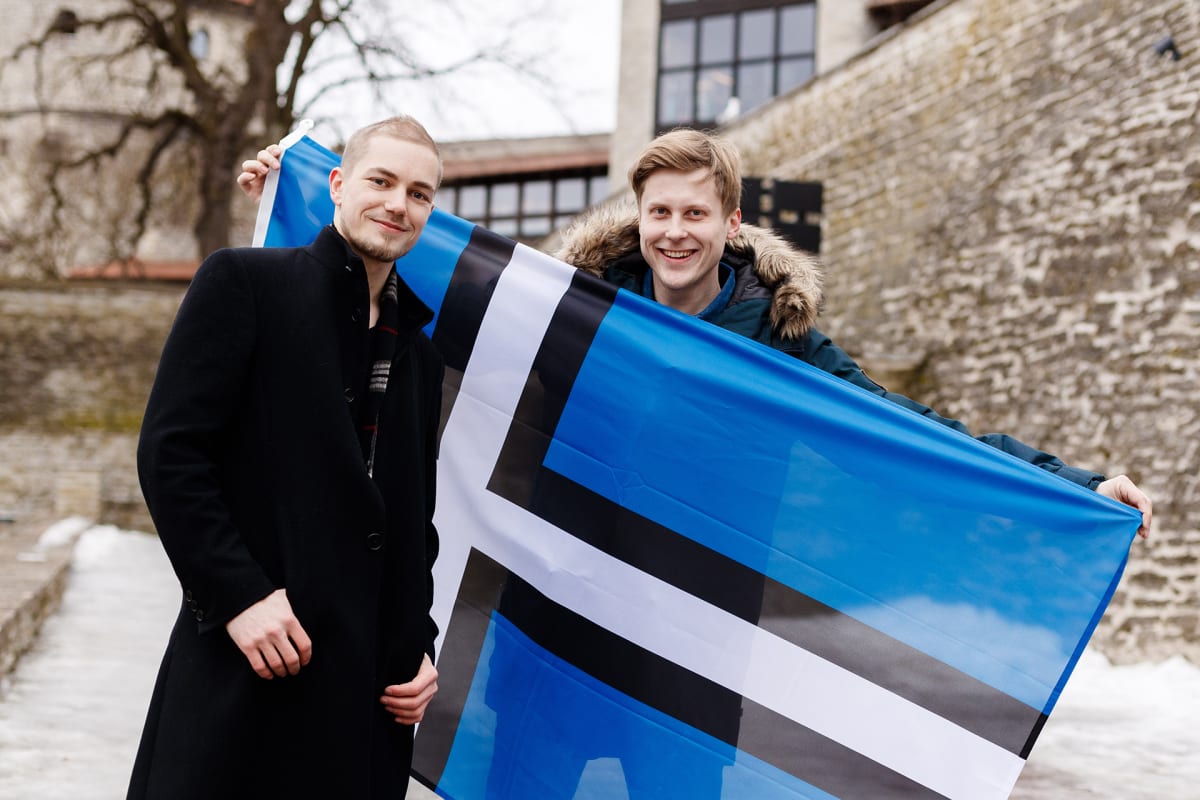 The brotherhood with the other Baltic countries is fading and the ties to the Nordic countries are far older and longer (keep in mind that once in the time Estonia has been part of Denmark, Sweden and even the Duchy of Finland and many Finns, Swedes and Danes fought for Estonia's independence in the 1919) and Sweden oldest University was founded in Reval (today's Tallinn).
The cross flag would move Estonia or Estlandia toward the Nordic family and would be less associated with Eastern Europe, Soviet Union and corruption. Also ties to Finland would be deepened and the possibility to tie the two capitals together to one city (the planned railroad tunnel between Helsinki and Tallinn). As Finnish and Estonian is quite similar, the languages status in the Nordic council would increase.
The Nordic countries are important for Estonia's trade, so becoming a part of the Nordic community would improve the economical growth in Estonia.
Let see how the new Estonian government will react on this suggestion which even a former Estonian President supports.
The whole story in Finnish at Yle